Results for January 2021 on
VAC 5km Open Masters Road Race, Wimbledon Park, 11 April 2021

13-04-21
---
VAC 5km Open Masters Road Race, Wimbledon Park, 11 April 2021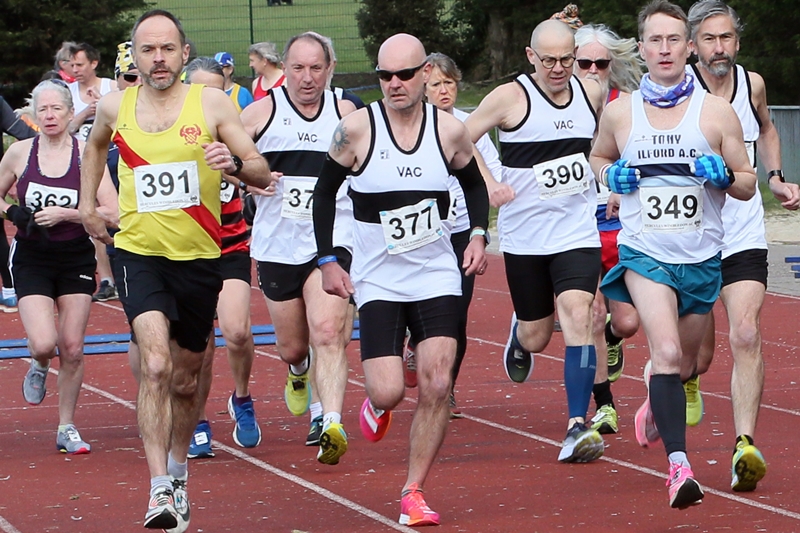 Start of Wave Five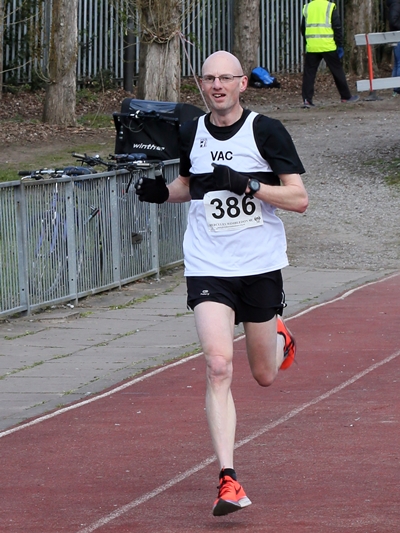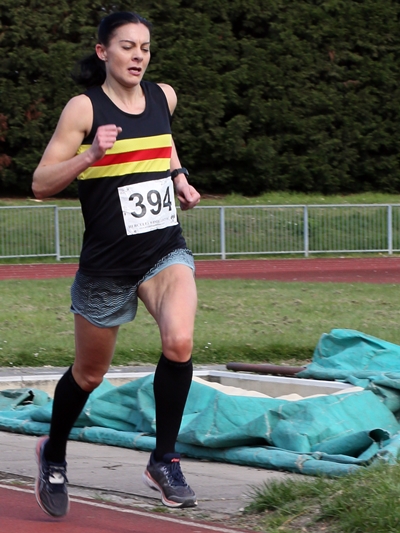 Andy Bond, Race Winner Hayley Cargill, 1st Woman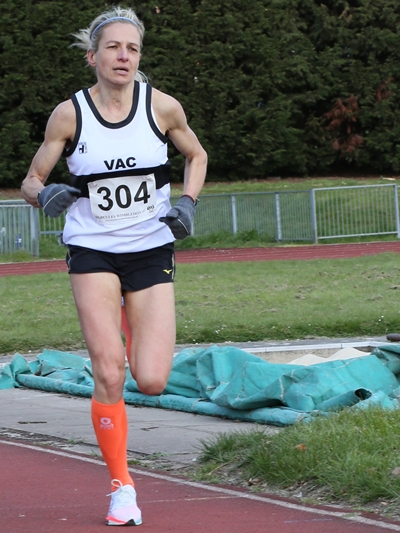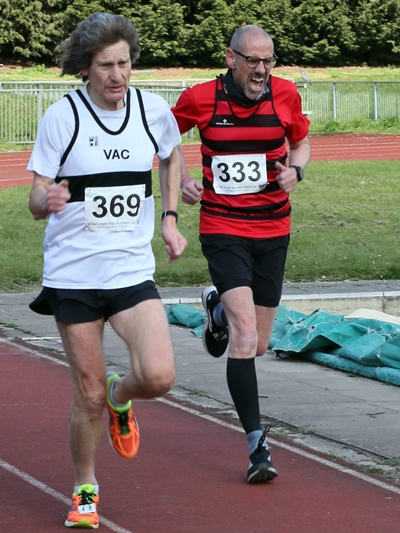 Bea Lafreniere, 1st W40 Pete Crockford (369), 2nd M60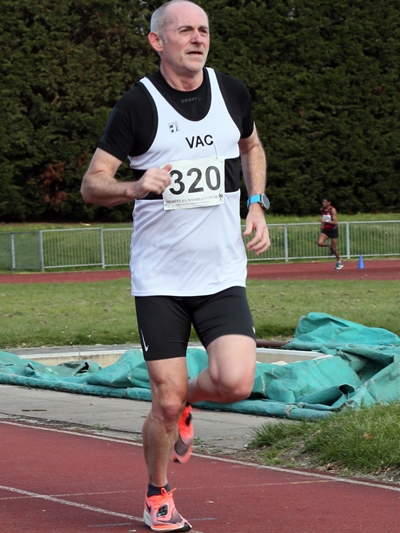 Tony Patterson John Foss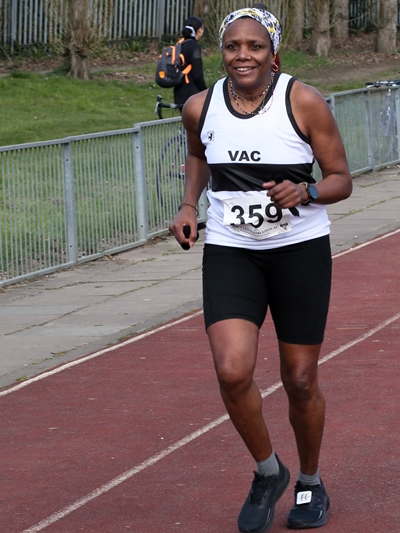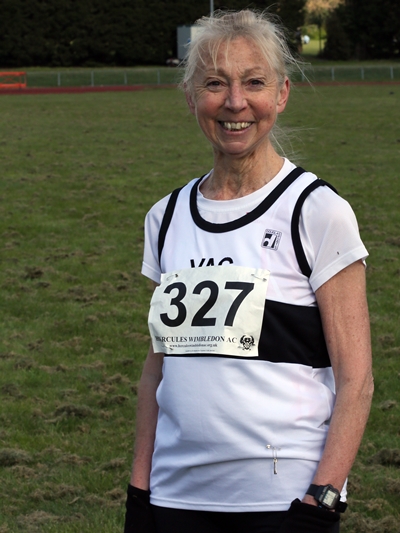 Donna Richards Marion Raynor
Above photos from Cliff Hide. Cliff has more photos and is happy to supply J-Peg copies to competitors.
Email him at cliffhide10@aol.com
VAC's Open Masters race was part of a programme of 5km races arranged by Hercules Wimbledon AC. The event had been postponed from 20 December and took place under Covid-19 conditions with runners set off in six waves, one minute apart, starting from the Wimbledon Park athletics track and climbing the long hill up Church Road towards Wimbledon village before re-entering the park and returning on traffic-free paths.
For many VAC members, it was a welcome return to racing and an opportunity to greet friends warmly after a year's absence. Over 50 members took part, benefitting from free entry, and undeterred by the near-freezing temperatures early in the day.
Andy Bond (M45) of Dulwich Runners and VAC was a clear winner in a time of 16:39, followed by VAC members, Ben Paviour (M45, Herne Hill Harriers) in 17:15 and Robin Jones (also M45 and HHH) close behind in 17:18.
For the women, VAC members also secured the top three positions. Hayley Cargill (W35, Walton AC) was easily the fastest with a time of 19:03. Next was Isobel Rea (W45, West 4 Harriers) in a time of 19:54, closely followed by Helen Pool (W45, Reading Roadrunners) in 19:56.
Other VAC members were first in their age categories: Gary Ironmonger (M55), Bea Lafreniere (W40), Anna Critchlow (W50), Peter Hall (M60), David Pitt (M65), Lucy Woolhouse (W55), Gina Coulson (W60), David Hines (M70), Maggie Statham-Berry (W65), Marion Raynor (W70) and Penny Elliott (W75).
Here are the Results of the Masters Open 5km Road Race.